The Founding Dean of Science Graduation Award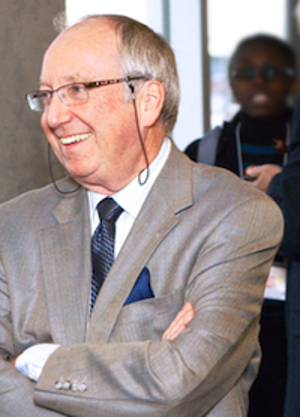 Fostering a unique culture of collaboration, Dr. William Smith is well-known for his community outreach, partnership and interdisciplinary research at UOIT and with other institutions in Canada and abroad. Under his leadership, the Faculty of Science has received multiple research grants and contracts, teaching awards, and grants for science promotion.

 
Dr. William Smith, the Founding Dean of Science, retired in June, 2011. As a tribute to Dr. Smith's tireless efforts to make science accessible and to challenge young minds to pursue new innovative ideas, UOIT faculty and staff have established an award to be given to the graduating student with the highest cumulative average from an honours BSc program in the Faculty of Science.

 
Celebrate Dr. William Smith's accomplishments with us by contributing to the

 

Founding Dean of Science Graduation Award Fund.