Peter MacMillan Award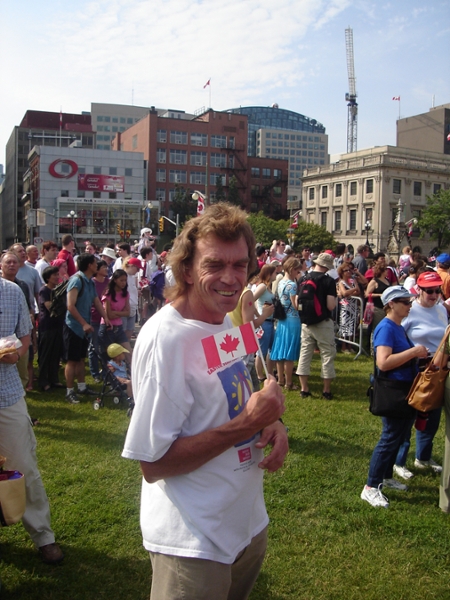 John 'Mac' MacMillan, retired Ontario Tech director, established this student award as a tribute to his brother, Peter MacMillan (seen left). Peter was a custodian, drummer, and Special Olympian.
Peter lived with what we would now call a "developmental disability"; his brain was damaged at birth. With help from others, he enjoyed living and working independently. Despite, or maybe because of, his disability Peter loved to help people.
He was born December 1955, in Toronto and died at age 50 in Barrie, Ontario. His family chose to adopt their first son, but in their hearts they always felt that Peter chose them.
The Peter MacMillan Award offers financial support to Ontario Tech University students as they complete their studies.
 "Peter was a unique and loving individual. Many people faced with life in mental health institutions would have lost all sense of themselves, not to mention losing hope. Peter, however, maintained his ability to choose what he wanted out of life, and he chose well."
John 'Mac' MacMillan, Peter's brother.
Peter MacMillan Award Donation Form