Matthew Fawcett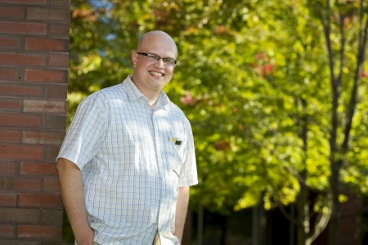 Ontario Tech University's learning approach helped Matthew see challenges as opportunities to create new solutions. His professors and fellow students motivated him to do more than he thought he could do. He wanted to deepen his partnership with the university, so he began volunteering for the Student Association, his faculty, the Justice Society and other student groups, and acquiring leadership skills and self-assurance along the way.
"Ontario Tech University made a huge impact on my life, not only in the classroom but outside of it," Matthew says.
Matthew has taken advantage of building his own experience as a leader. As former President of the Student Association, he helped students shape their academic experience. More than that, he influenced the future direction of the university.
"It was a tremendous opportunity to work with Ontario Tech University's leaders and play a role in decision making," says Matthew. "I loved advocating for students and being deeply involved in university and student life."
As Chair of the Ontario Tech University Alumni Association, Matthew continues to lead, acting as a catalyst for relationship-building between alumni and Ontario Tech University. The university is young, so this is an ideal time to implement initiatives benefiting his fellow alumni and strengthening the growing Ontario Tech University alumni community.
"When students are able to realize the full potential of their education, they will ultimately contribute to the university, their community and the country," Matthew says.
Matthew Fawcett, class of 2007
Bachelor of Arts – Criminology, Policy and Justice
Customer Care Specialist, Ontario Public Service