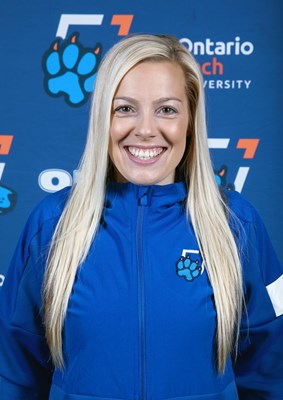 Christie Attwood '12
As an alumni I find that it's important to give back to the university because I want to be able to provide students with the same opportunities and experiences that I had whether it's in the classroom or outside of the classroom. And I think it's really important to show your support for those students and again in hopes that they have a similar experience that really was life changing for me.


Share your Ridgeback pride using #OntarioTechPiDay and support the infinite possibilities for our students with a gift for our Pi Day of Giving.