Pi Day of Giving
Pi Day of Giving
Help us grow our circle. For us, Pi represents the endless possibilities for our students.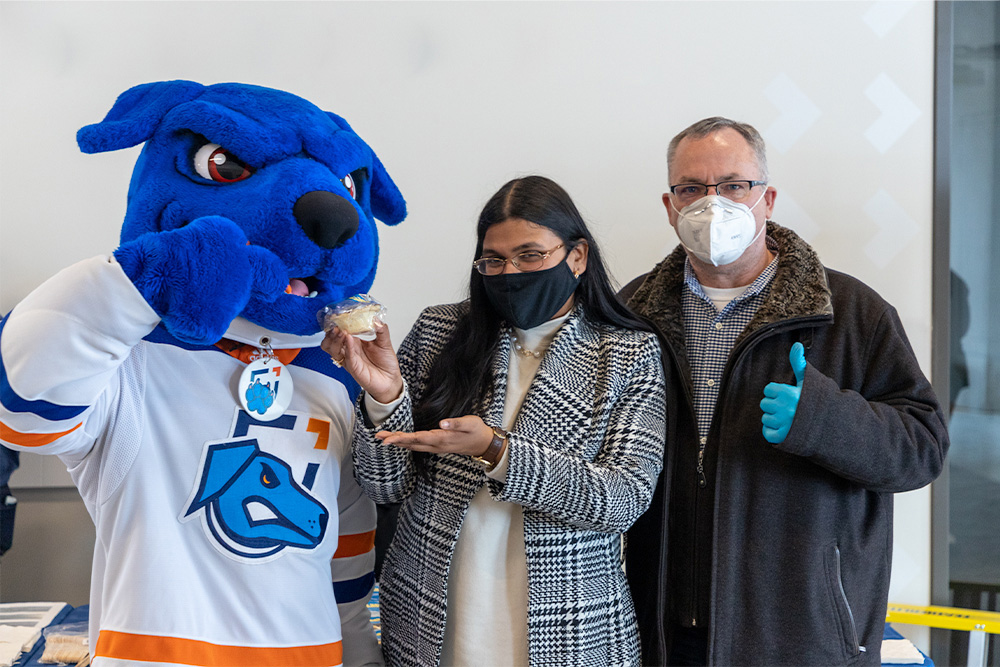 March 14, 2023, marks our sixth annual Pi Day of Giving: a community-wide online fundraising campaign to grow our circle of support for our students. We picked March 14 (3.14) for our university's day of giving because it is Pi Day (Pi ≈ 3.14): a significant number for Science, Technology, Engineering and Mathematics (STEM). It also has an infinite number of digits and is used to calculate the size of a circle.
On March 14, we're celebrating with free pi(e) for our campus community. 
Join us from noon to 1 p.m. at the following locations: 
Shawenjigewining Hall and Charles Hall. 
Last year, Ontario Tech alumni, faculty, staff, students and members of our community came together for our students raising more than $156,000. Donors gave to scholarships, bursaries, athletics and in support of the Student Relief Fund, which provides assistance to students in many different ways.
You can open the door to endless possibilities. Make a gift in support of our Pi Day of Giving.
Thank you to our 2023 Pi Day Sponsor