Firefly Entrepreneurship Fund and Brilliant Catalyst Pitch Competition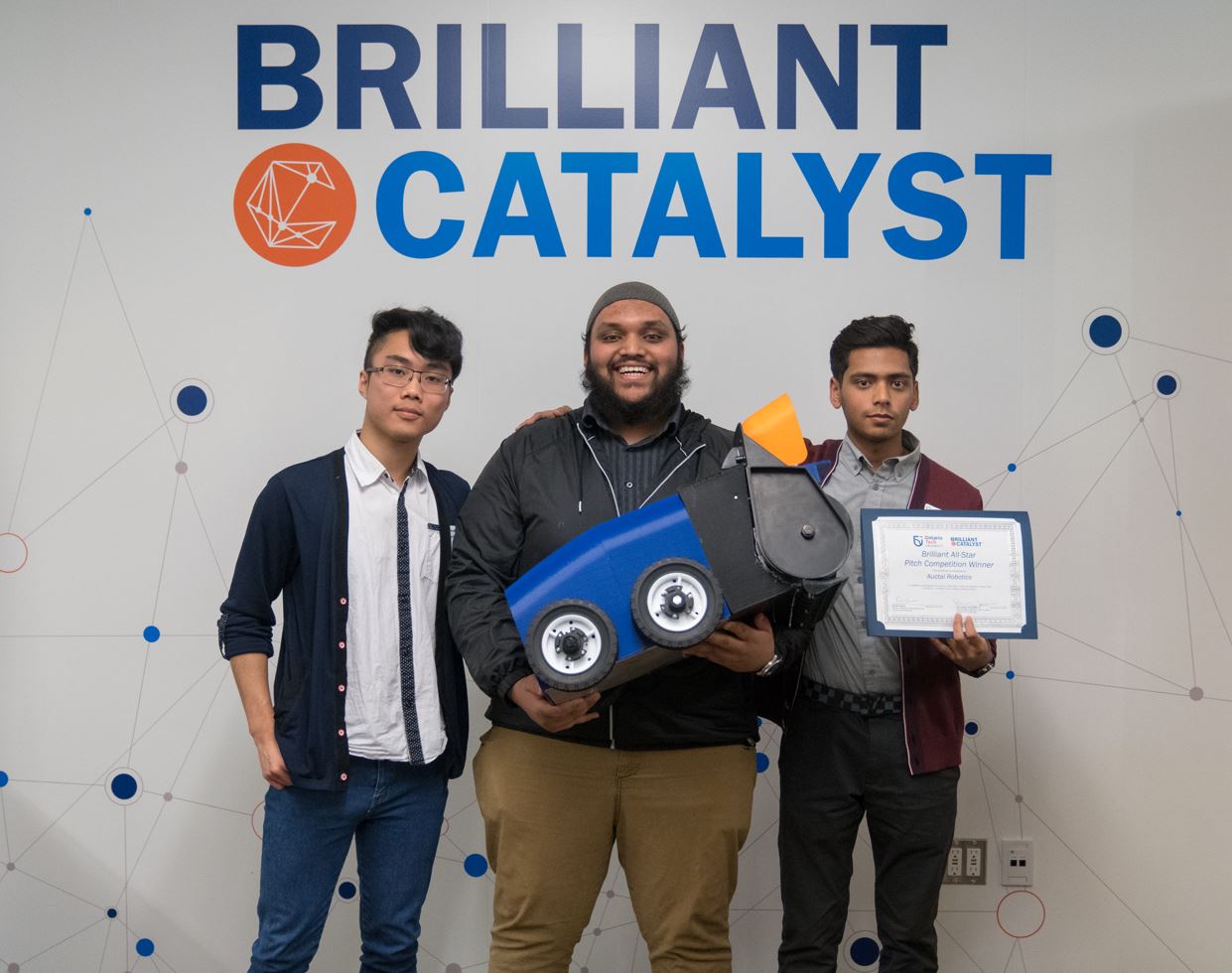 The Brilliant Catalyst programs are strategically designed to inspire and empower our students to explore and develop an entrepreneurial mindset. Over the past year, our entrepreneurs have been working on advancing ideas into viable businesses and are ready to showcase their ventures to you.
The Friends of Ontario Tech University invite you to join us to meet our entrepreneurs in-person at the final competition on Thursday, October 27, featuring the top six student startups. As a guest, you'll be able to vote for one or more of the ideas you think have the greatest potential. The teams securing the most votes will be the competition's winners!
Register today! Don't miss this chance to hear more about the exciting new businesses growing out of our university and learn more about how you can support our Brilliant Catalyst students.
Invest in a Student Entrepreneur
Our students develop innovative concepts and prototypes that strengthen Canada's knowledge-based economy. They are our bright lights. 
With support from the Firefly Student Entrepreneurship Fund, our students can transform their bright ideas into marketable commodities that energize the marketplace. Complementing the support provided by the Brilliant Catalyst team and its ecosystem of volunteers, the Firefly fund provides financial awards to the top student teams participating in the Brilliant Entrepreneurship program. 
The incredible innovation and technology developed by our student teams reflects where the future is heading. Applied research, innovation, entrepreneurship is a priority for our university and our secret sauce is how we continue to ensure students remain the centre of this space.  The Brilliant Catalyst program has been the engine for galvanizing this entrepreneurship with our students. We look forward to see how our students continue to develop ideas and new technology to make our society better. Les Jacobs, Vice-President Research and Innovation, Ontario Tech University
This pitch competition was a great experience and we were honoured to be a part of it. We appreciated everyone that came to listen and provided their feedback. Winning the competition shows us that our idea is a great one and the support from the organization allows us to continue move toward our goals for Medi-Bracelet. Matthew Levins and Thomas Lato, Co-found