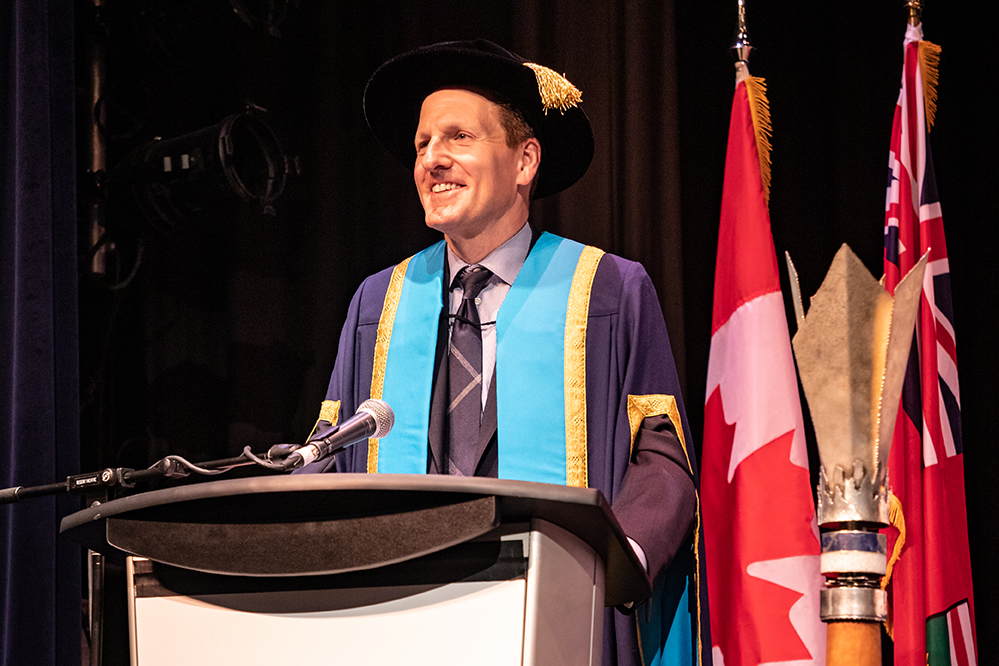 On May 1, 2020,  Mitch Frazer became Ontario Tech's fourth Chancellor. As a champion of students and technological and social innovation in education, Mitch has set a $1-million fundraising goal in support of student success.  To achieve this, he has created the Chancellor's Fund to raise funds for the university's highest priorities including student awards and construction of Shawenjigewining Hall.
To support the Chancellor's Fund, please make a donation here. 
As part of the  Chancellor's Fund goal, the Chancellor's Challenge is an annual run/walk event to raise funds for Ontario Tech students. The 2021 and 2022 events were a resounding success and set the stage for making it an annual event on the Ontario Tech calendar. Join us on Saturday, September 23 for the 2023 Chancellor's Challenge. Together, we can reach the finish line and support students in need.